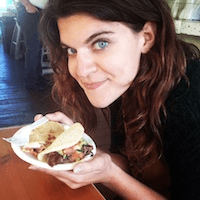 Filed by Kelsey Solywoda

|

Apr 05, 2017 @ 4:52pm
Good news, internet. We have another epic Photoshop battle for you. The star today? One Direction's Harry Styles.
An unofficial One Direction Twitter account tweeted these photos of Harry Styles dangling in the air, filming the music video for his new song, "Sign of the Times."
Naturally, the internet was going to have something to say about photos of Harry Styles dangling in mid-air. And so, a Photoshop battle was born.
Many Photoshop battle participants put Harry into iconic movies.
One person helped British politician Boris Johnson get in on the fun.
This person helped Harry Styles find his inner Miley.
I came in like a wrecking ball I never hit so hard in love, all I wanted was to break your walls
All you ever did was break me
You wreck me pic.twitter.com/OOc4JVskHa

— two ghosts (@jornalarry) April 4, 2017
Ugh. Perfection. Honestly, I don't even need to see the music video for "Sign of the Times." I just want to see Harry Styles star in a Mary Poppins reboot.