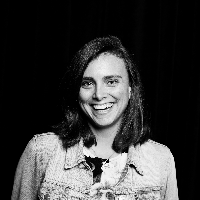 Filed by Catherine LeClair

|

Apr 30, 2017 @ 2:54pm
Maybe you're weekend hasn't been the best ever, but at least you weren't stranded on an island in the Bahamas without infrastructure, attempting to attend the Fyre Festival that never happened. The good news is, festival founder Ja Rule tweeted out a statement letting his followers know that all attendees who were stranded on the island at some point this weekend, are now "safe."
Relieved to share that all guest are safe, and have been sent the form to apply for a refund. Our deepest apologies... #fyrefestival

— Ja Rule (@Ruleyork) April 30, 2017
Ja Rule also makes mention of the refunds which the organizers of the festival promised to all attendees yesterday. But now the refund requires paperwork, which seems unnecessary if they're giving them to every attendee, right? Just refund literally everyone who paid for this shitshow! The official Twitter acount for Fyre Festival further bolstered Ja Rule's statement:
Guests have been sent a form that will provide the necessary information to apply for a refund

— Fyre Festival (@fyrefestival) April 30, 2017
Why do they need to apply exactly? Especially after a traumatic weekend, it seems like attendees who ended up on the island shouldn't have to jump through extra hoops to secure their refund. But it's common practice to force such action on the customer's part, since vendors are always hoping to make a bit of money on people who are too lazy to go through with the paperwork. Considering most of the attendees were super rich kids to begin with, there's probably a good chance some of them won't ever seek out the return.
At least Fyre Festival knows how bad they messed up:
#FyreFestival is a dream & vision we poured our hearts & souls into creating, 2017 fell dramatically short of even modest expectations

— Fyre Festival (@fyrefestival) April 30, 2017
Unfortunately all of their hearts and souls couldn't build enough tents or sandwiches for even a fraction of attendees.