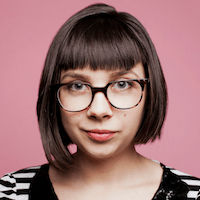 Filed by April Lavalle

|

Jan 06, 2017 @ 8:45am
On Thursday, Jamie Foxx joined James Corden to sing some songs from the public domain for a royalty-free good time. Corden jokes that his show can no longer afford to pay for the rights to pop music after "blowing the budget on catering," so they are limited to the public domain, which contains songs mostly sung in day cares. They do all the big hits from your childhood, but believe me, you never heard "Row Row Row Your Boat" or "Pop Goes the Weasel" sung like this before.
Hold up, why was "She'll be Comin' Round the Mountain" so damn sexual?Seriously, only these two guys can turn these oldies into total bops. It doesn't hurt that they both have insanely good singing voices, either.