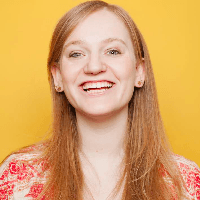 Filed by Orli Matlow

|

Mar 29, 2016 @ 5:00pm
Jessica Lowndes announced her new single in an ingenious, insidious way: by forcing the public to think about Jon Lovitz copulating. Specifically, with her. In a serious of cryptic Instagrams, Lowndes built up to the revelation that she was engaged to the dude with the cranky voice who played the devil on SNL, only to say "April Fools!" when the "engagement" achieved the goal of getting her trending.
As cringe-worthy as the original Instagrams were, prepare yeself for some even creepier live action, such as: