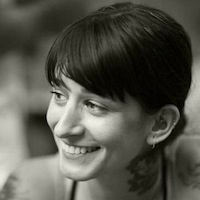 Filed by Jessie Dean Altman

|

Aug 30, 2016 @ 8:21am
Despite being nominated for several awards, Justin Bieber missed Sunday's VMAs in New York, but he had a good excuse—he was singing karaoke at Residuals Tavern, a strip mall bar in L.A. He reportedly showed up with a security guard at around 10 p.m., had a few shots of Jack Daniels, and then thrilled (and probably confused) the patrons by singing Jerry Lee Lewis' "Great Balls of Fire."
The bar is apparently close to Bieber's new pad, and he knows the owner well (he even drinks for free!). He's been there before; last week he paid the tab of a group of mourners who had just come from a funeral. See, he's just a regular guy, trying to do regular things, while being impossibly rich and famous. None of this explains why he chose to miss MTV's annual awards show, but he's a grown man, he does what he wants.