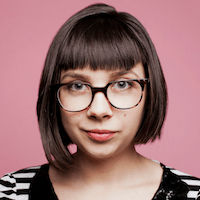 Filed by April Lavalle

|

Feb 23, 2017 @ 8:13am
One of Katy Perry's dancers took a tumble off stage at the Brit Awards during her performance of her new song 'Chained to the Rhythm' last night. The dancer, whose vision was likely obstructed by their giant house costume, ended up falling into the unsuspecting crowd.
Katy Perry's dancer falls off stage as she performs with Trump...

Katy Perry performs her current single Chained to the Rhythm at the Brit awards on Wednesday, not only with Bob Marley's grandson Skip, but also two giant skeletons apparently representing Theresa May and Donald J. Trump. Perry was a vocal supporter of Hillary Clintonduring the US elections last year

Posted by The Guardian on Thursday, February 23, 2017
Katy Perry's politically-charged performance featured two giant skeleton puppets who were said to be effigies of Donald Trump and UK Prime Minister Theresa May. Perry was one of Hillary Clinton's most vocal celebrity supporters during the 2016 election.
But hey, is there any better symbolism than a white house tumbling off stage during a song about politics? The moment was not planned, but the accident definitely played directly into the theme of the performance.
We can only hope that "Falling House" will have its 15 minutes of fame like "Left Shark" did.