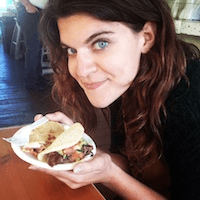 Filed by Kelsey Solywoda

|

Apr 18, 2017 @ 10:15am
Last weekend was the first weekend of the star-studded music festival, Coachella. But there was no star shining quite as brightly as this small child dancing his heart out to Migos and Drake.
I don't have an answer as to why someone would think taking a small child to Coachella was a good idea, but the dancing kid truly seemed to be having the time of his life.
Videos of the little boy surfaced on social media, and quickly went viral.
He has a lot of fans now.
As well as some doubters.
That video of a kid dancing at coachella is blowing up, no one is asking the right questions. Who the hell brings a 5 year old to coachella? pic.twitter.com/7uP08VTwzX

— Gabriel Ephard (@GabeEphard) April 17, 2017
@ComplexMusic What does this kids parents do that they're buying Coachella tickets for an 8 year old

— deha (@deja_williams12) April 17, 2017
But one things for sure, this little dude is living his best life.