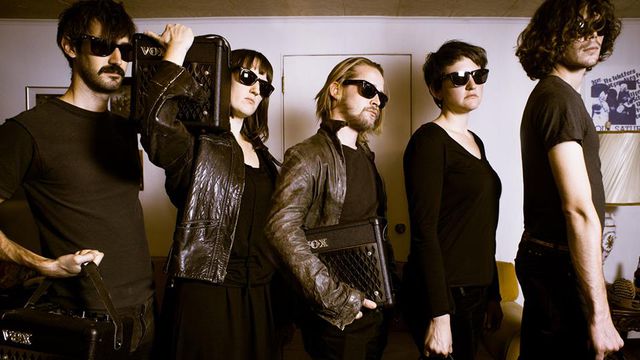 Even when Pizza Underground is bad, it's still pretty good. (Facebook)
If you're one of those people who've tried at some point to appreciate the music of the Velvet Underground but found it inaccessible, then Macaulay Culkin's pizza-themed Velvet Underground cover band might be for you.
Macaulay (percussion, Kazoo, vocals) and the band released their first demo last week to mixed reviews, but I imagine if you're in a pizza-themed cover band there's not a lot of concern about getting five-stars from Rolling Stone.
Like the original Underground, mainstream success may prove elusive for Mac and the gang, but who knows, years from now they could be considered one the most influential pizza-themed Velvet Underground cover bands of all time. And even if they never sell millions of records, based on a tweet sent out earlier today, the band is already moving merch: