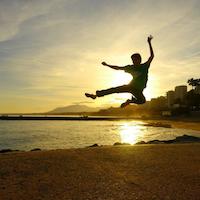 Filed by Mitchell Friedman

|

Feb 15, 2016 @ 2:17pm
Stop the presses: the greatest living artist and greatest artist of all time (which everyone agrees is Macklemore) just dropped a Valentine's Day banger you don't even have to get Tidal to hear! That's a shame, because the inconvenience of Tidal might've been a protective barrier between your ears and this touching rap about long-term relationship handjobs and poops (aka "boos").
No, don't reach for your earphones. Let this blast out yo' speakers. The world must hear you hear about the man who needs a handjob to wash away his fury that bae got ahead of him in Game of Thrones.