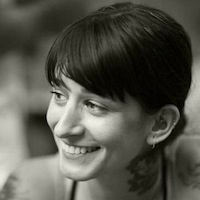 Filed by Jessie Dean Altman

|

Mar 18, 2016 @ 8:13am
During her concert Thursday in Brisbane, Australia, Madonna brought a few fans onstage, and one lucky gal got singled out for some probably completely unwanted special treatment. In the midst of telling the audience, "She's the kind of girl you just want to slap on the ass, and pull," Madonna yanked at the fan's strapless top, which came down, revealing one of the fan's boobs to everyone in the audience, and thanks to the power of the Internet, basically everyone in the world.
Madonna did appear genuinely surprised that she'd pulled the top down, though (as did the fan), immediately saying, "Oh shit! I am so sorry," she said, hugging the fan, "Sexual harassment. You can do the same to me, good luck."