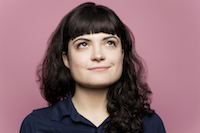 Filed by Jaime Lutz

|

Feb 12, 2016 @ 9:20am
That's right, Martin Shkreli, the pharmaceutical executive who became our nation's biggest asshole when he hiked up the cost of a crucial medication for AIDS patients last year, tried to buy the recordings of Kanye West's new album The Life of Pablo to keep them from ever being released.
He's either embracing his image as a supervillain or parodying himself to try to be funny. It's probably the latter, and it actually is very funny, especially since he would 100 percent go through with the deal if West was interested (that's what comedians call "commitment to the bit"). After all, he's the person who famously spent millions to buy the only copy of the Wu-Tang Clan's Once Upon a Time in Shaolin only to hoard it for himself.