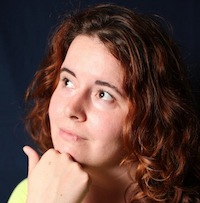 Filed by Aimee Lutkin

|

Nov 23, 2015 @ 9:55am
There have been a lot of ups and downs in the relationship between Miss Piggy and Kermit the Frog. This clip serves as an ad for their show, but Adele's "Hello" also really speaks to their trials and tribulations over the years, and their current breakup. You even see Miss Piggy physically abusing Kermie, which we may have laughed at as children but not now. Now we're grown.
Will we see them reunited? Will Miss Piggy work on her anger issues, maybe in some kind of program? Kermit answering the phone is a hopeful sign, though it's hard to know what to hope for in this situation. Better listen to Adele and really feel it out.