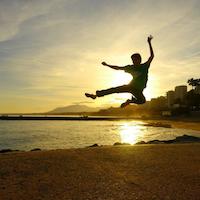 Filed by Mitchell Friedman

|

Feb 16, 2016 @ 9:12am
Meghan Trainor, Common, Ricky Martin, and Mumford & Sons all suffer the misfortune of being famous people with Twitter accounts. Seriously, all the money and fame in Beverly Hills can't build a hide all button big enough to block fun people with fun usernames like @IceTreyy, who told Ricky Martin he was more like "icky farti." Imagine how terrible it would be to read that on the yacht that "Livin' la Vida Loca" built.