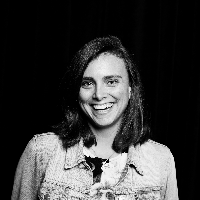 Filed by Catherine LeClair

|

Dec 11, 2016 @ 12:23pm
Crazy to believe that 70's rock goddess Patti Smith still gets nervous. But nerves are the reason she gave for forgetting the lyrics during her performance at the Nobel Prize Award Ceremony in Stockholm, Sweden on Saturday.
Smith was there to perform on behalf of Bob Dylan, who has been a bit too cool for the whole winning the Nobel Prize in Literature thing, since it was announced in October. First, it took him forever to acknowledge that he had won, and then he ultimately decided to not attend the awards ceremony that happened over the weekend. Once again, it comes down to a woman to be able to get the job done. Smith performed an arrangement of Dylan's "A Hard Rain's A-Gonna Fall" to the room filled with guests being honored from around the world.
It was an emotional moment, and the lyrics felt particularly poignant, as pointed out by Amanda Petrusich in the New Yorker. "In times like these, the Nobel Prize is important," said Carl-Henrik Heldin, the chairman of the board of the Nobel Foundation, in an opening speech. And everyone in the room knew what he meant by that. In the wake of several upsetting election outcomes around the world that felt driven by hate and fear, art feels more necessary than ever. And maybe that's why Smith got nervous and stumbled during the second verse of the song. There's no doubt that she probably felt a huge responsibility to get the song right, to do Dylan justice, and to give some solace to a room that felt heavy. It's easy to imagine that a moment like that would overwhelm you with emotion.
Despite her stumbling, she nails it. Smith is a poetic force like Dylan, who is not known for having a pop diva singing voice or a show-stopping dance routine. The two of them are loved instead for the raw emotions and deep wisdom held within their songs' lyrics and for the earnest, bohemian ways in which they've led their lives. You can watch the full clip of Smith's performance here:
https://www.youtube.com/watch?v=sFFQzpVYVro