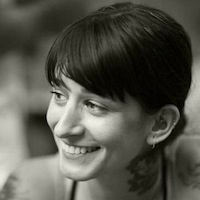 Filed by Jessie Dean Altman

|

May 25, 2016 @ 8:52am
During a conversation being recorded for BBC Radio 4's Mastertapes (in front of an audience with Simon Pegg, Brad Pitt, Martin Freeman, Paul Weller, and Noel Gallagher), Sir Paul McCartney talked to John Wilson about dealing with depression after the Beatles break-up in 1970. "It was very depressing. You were breaking from your life-long friends. We used to liken it to the army—we had been army buddies for a few years, and now you weren't going to see them again."
The depression led to drinking, which isn't really the best cure for that. So when McCartney's wife, Linda, told him "You gotta get it together, we gotta do something," they formed the band Wings. He explained: