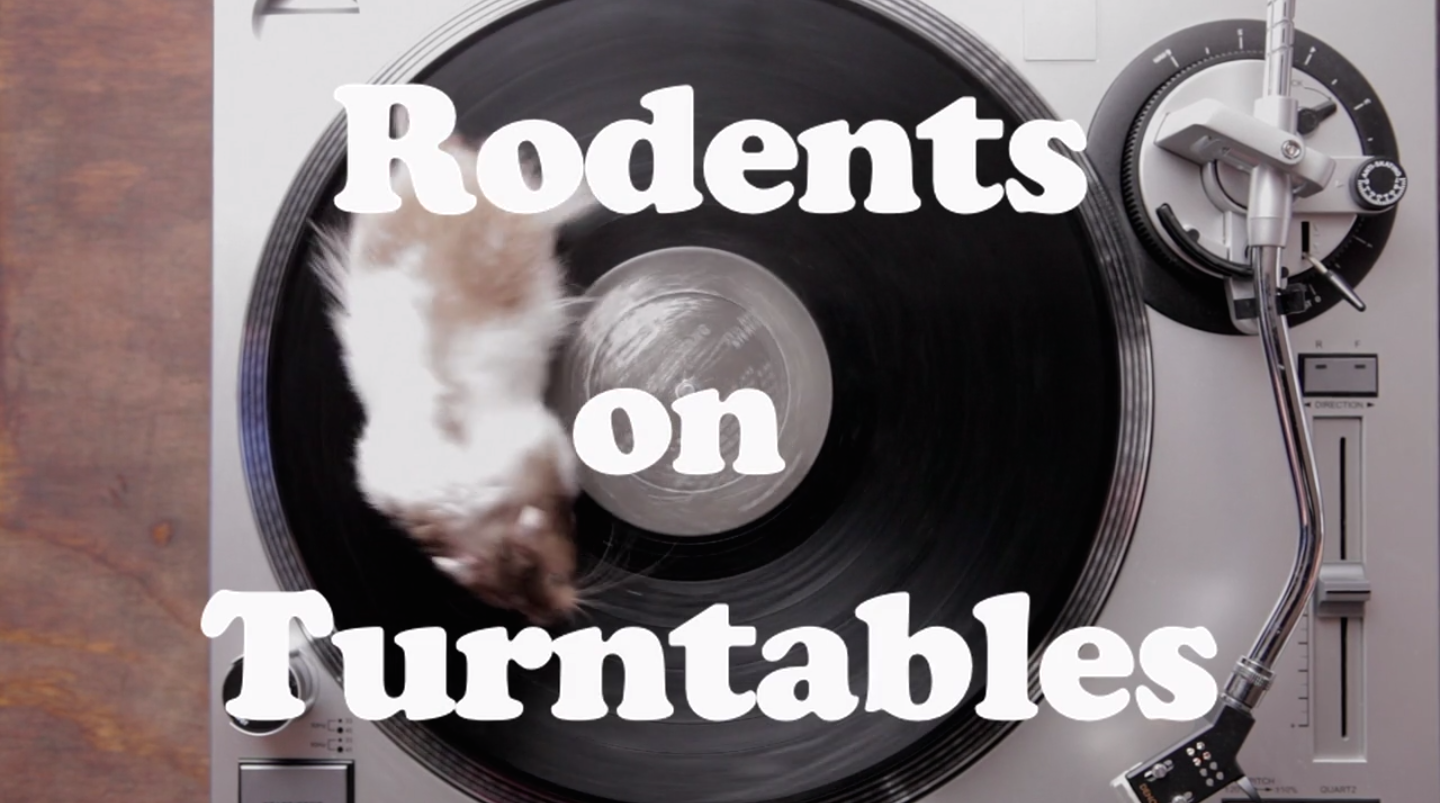 Deadmau5 has been rocking the EDM scene since 2005, so it should come as no surprise that members of the rodent family have some serious skills on the turntable. This mesmerizing film was originally made by the ad agency Division of Labor to be played on Jumbotrons at Live Nation concert events as pre-show entertainment. This was their proof of concept, because "people like looking at fun things when no one is onstage" was apparently a tough sell. That being said, it works just as well (if not better) in front of stoned masses on the Internet than in front of stoned masses at Jones Beach.
Let's be honest, Lloyd wasn't really pulling his weight.
All the rodents were handled by experienced professionals and no little critters were hurt during the making of this, unless you count being chased down the street by screaming rodent fans.
Speaking of which, have you seen "Tiny Hamsters eating Tiny Burritos," or perhaps this other tiny hamster eating a teensy little slice of pizza? Because if you haven't, I feel very bad for you.
(by Johnny McNulty)