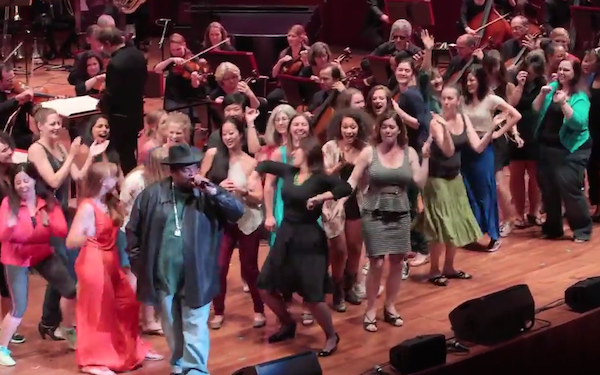 Mix-A-Lot with some first chair booty.
The Seattle Symphony put the "ass" back in "classical" over the weekend when they were joined on stage by Sir Mix-A-Lot for a version of "Baby Got Back"as part of their Sonic Evolution project, which brings together classical musicians and popular bands and artists from the Seattle area.
Mix-A-Lot told the crowd, "Since tonight is orchestral movements from the hood night, I'm going to leave some of this open if a couple of ladies would like to get up on the stage." That's when a couple dozen ladies hit the stage like they'd waited 20 years for the moment and had been passing the time with Jello shots.