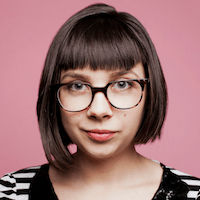 Filed by April Lavalle

|

Aug 31, 2016 @ 9:38am
Everyone knows that the Spice Girls are best when all together, creating a unique seasoning that only that particular blend of spices can create (you wouldn't just pick up Scary Spice or Baby Spice from your local grocery store—you'd want them all). But if you were holding out for a complete Spice Girls reunion, it looks like you are out of luck.
Recently, 3/5 of the Spice Girls reunited to celebrate the 20th anniversary of their hit song, "Wannabe," but notably absent were Sporty and Posh. In a personal essay published by Love Magazine, Melanie Chisolm, aka Mel C. aka Sporty Spice talks about why she decided to leave the spice rack for good.