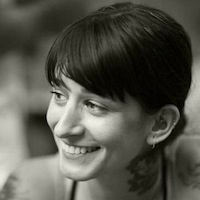 Filed by Jessie Dean Altman

|

Feb 22, 2016 @ 9:34am
On Friday, a judge ruled that Kesha's accusations of sexual assault against producer Dr. Luke (Lukasz Gottwald) weren't enough to get her out of her contract with him. Under her contract, Kesha is obligated to make three more records for Gottwald's label, Kemosabe Records (a subsidiary of Sony), and while she can supposedly choose to work with another producer at the label, she is currently prohibited from releasing music on any other labels. So basically, her only option is to work with another producer, at the same label her alleged abuser runs, and hope they bear her no ill will and still work really hard to promote her album. Sounds like fun, good luck with that, Kesha!