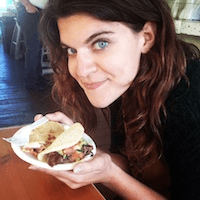 Filed by Kelsey Solywoda

|

Nov 01, 2016 @ 1:27pm
Ever since Taylor Swift and Calvin Harris broke up over the summer, and then Taylor Swift and Tom Hiddleston broke up in September, the big question on everybody's mind has been: "When are we going to get some new sweet, sweet Tay Tay break up jams?" Well, it appears that the wait is over. Kind of. Taylor apparently wrote a new song for the country band, Little Big Town, and it's definitely about an ex.
At a live press conference in Nashville on Tuesday, Little Big Town revealed that Tay penned the lead single of their new album, a song called "Better Man." The band said it was the first time that Taylor had ever pitched a song to someone else before, but she sent it to them because she thought it would work well with their harmonies.
Band member Karen Fairchild said that the song was "very special" to Taylor, and Phillip Sweet added that performing it "felt right." "We've known Taylor since she was in high school... she's a dear friend of ours," he added.
The reveal comes at around 12:50 in the video.
So now the question is: Which man is the "Better Man" Taylor is singing about? Popular opinion (read: internet rumors) seem to believe it's Calvin Harris, due to the disappointment and disillusionment in the song's lyrics.
You can listen to the song below and decide for yourself.
https://www.youtube.com/watch?v=mid6ob9-fGk&feature=youtu.be