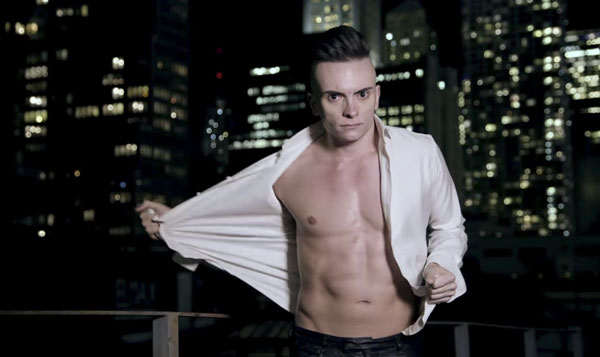 Eight minuet abs.
Cameron Carpenter is, like, really into the pipe organ. I mean, like, really, really into it. And do you know what else Cameron Carpenter is really into? Cameron Carpenter. You really should stop whatever you're doing right now and watch this six-minute ode to his two favorite things. Badass Digest's Devin Faraci described it as "Spinal Tap for pipe organs," which would be a spot-on description if it were an intentional parody:
Look, I don't even think I want to make fun of this guy. I think I might think he's awesome. Maybe? I don't know. I mean, you certainly have to have a big personality to compete with that hair and those shoes, right? I'm so confused. Maybe I'm fascinated with Cameron Carpenter and his amazing international touring organ. Or maybe I was just hypnotized by the intensity of his stare.
Let's put it this way: I would definitely see this guy in concert. Put I'd have to be assured that a sizable chunk of the performance would be him talking about the magnificence his organ and seductively peeling his shirt from his torso.
(by Dennis DiClaudio)