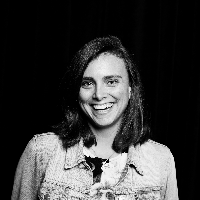 Filed by Catherine LeClair

|

Jan 14, 2017 @ 10:44am
I can think of nothing better to usher Donald Trump into the presidency and the American people into their worst nightmares turned reality, than the music of 3 Doors Down, whose single "Kryptonite" is like a fever dream that jolts me back to the year 2000, when I was 10 and my brain was a horrible encyclopedia for pop lyrics and the intricacies of long division. Still, they refuse to exit my recallable memory; I hear the aggressive chorus, "if I go crazy then will you still call me Superman?" thrumming through my head at the thought of the "alt rock" group.
While the public didn't managed to guess that the band would be among the few musical acts, along with Toby Keith, to play the inauguration, in hindsight it makes perfect, awful sense. It's embarrassing that the inauguration committee had to dredge up a band that no one has thought about in at least a decade to perform, and Twitter has justifiably trolled the hell out of the announcement, likening the ceremony to a county fair. Here, I give you, the best Twitter owns of 3 Doors Down for their very bad decision to play at the inauguration: