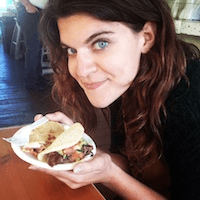 Filed by Kelsey Solywoda

|

Jul 21, 2016 @ 1:35pm
This year's Republican National Convention has been pretty bonkers so far, but at least one good thing has come out of it: a pop song. Thanks to the RNC shining a light on the Trump family, we are now aware that Donald Trump's 22 year-old daughter, Tiffany Trump released a supremely Auto-Tuned pop song entitled "Like a Bird" in 2011.
The song may have flown under the radar (pun very much intended) when it was released in 2011, but thankfully, the internet dug it up again this week after Tiffany spoke at the RNC in support of her evil wizard father.