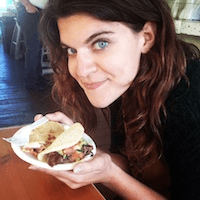 Filed by Kelsey Solywoda

|

Feb 02, 2017 @ 11:59am
Rapper Travis Scott made a big scene at Drake's O2 show in London on Wednesday when he abruptly fell into a giant hole in the middle of the stage during a performance of the song "Goosebumps."
Video of his fall was posted to social media by concert goers and quickly went viral.
You have to hand it to him, he bounced right back up. Let's see it again from another angle.
A user that had posted a video of Travis Scott's fall later tweeted an update that he broke the Globe that's supposed to come up from the hole in the stage at the end of Drake's show.
@ashkeeps Travis broke the Globe that is meant to come up at the end hahaha Drake claims he'll refund everyone too...

— Ashley Keep (@ashkeeps) February 2, 2017
Scott wouldn't let a little fall get him down, though. He still had a killer time in London (even if he's probably a little sore right now).
By far one of the most turnt and epic shit ever fuck

— TRAVIS SCOTT (@trvisXX) February 2, 2017
Maybe this will teach Drake a lesson about the dangers of having a giant hole in the middle of the stage.