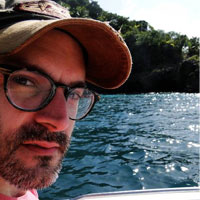 Filed by Dennis DiClaudio

|

Apr 09, 2015 @ 1:53pm
Remarkably un-terrible for an 'American Idol' finalist.
Radiohead's 1992 debut single "Creep" is just about as close as you can get to a perfect record. I know that it's supposedly an accidental ripoff of The Hollies' 1972 song "The Air That I Breathe," but that doesn't change anything for me. There's a reason that 23 years after its release, we still hear "Creep" all the time, and you very possibly just heard of "The Air That I Breathe" for the first time—"Creep" is transcendent.
So, I wasn't expecting all that much from the slow and jazzy Postmodern Jukebox version, but I was pleasantly surprised. It's very good! Haley Reinhart does a great job was the vocals for somebody who placed third on American Idol. Usually, a dubious distinction like that would put me off completely, but she won me over. (I'm sure she'll be thrilled to hear that.)