Halloween's over, which can mean only one terrible thing: these photos are not from a haunted house. They are real. These photos are from a paper published by the Entomological Society of America in 2010, documenting scientists' visit to the Black River Wastewater Treatment Plant in Baltimore after their managers put out a desperate plea for help from experts in 2009 to deal with an "extreme spider situation."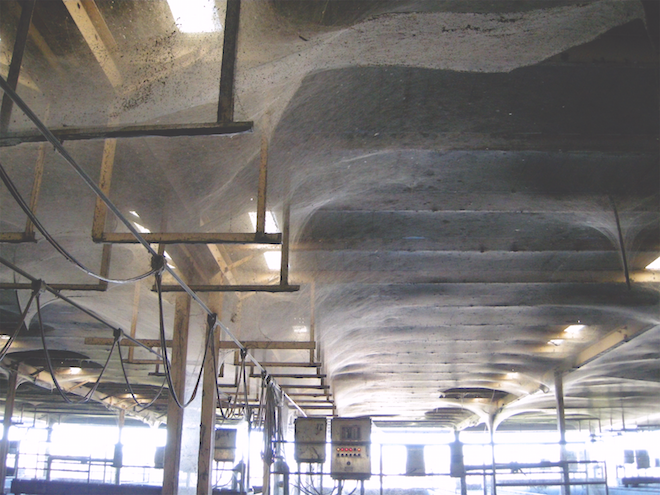 What you are looking at is an example of spiders from multiple species of the orb-weaver family cooperating to build a mega-nest that covered the whole 4-acre facility—populated by an estimated (not just estimated, but conservatively estimated) 107,000,000 spiders, reaching densities of 35,176 spiders in each square meter in the most crowded spots.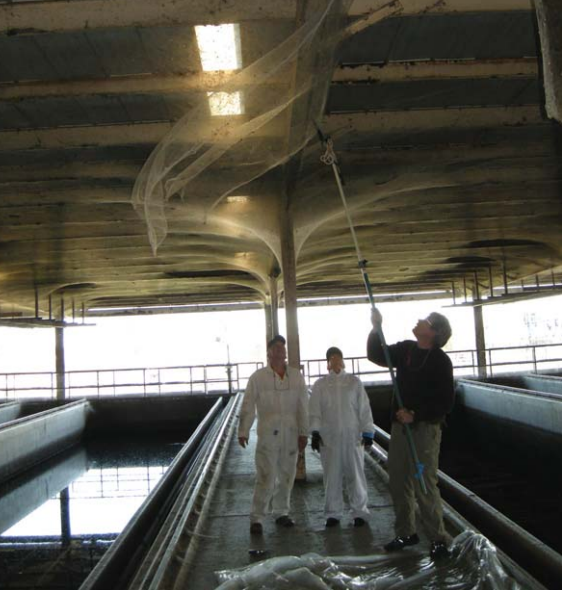 Stick your arm out and wave it around in a circle. Congratulations, you just touched 35,176 spiders. Are you feeling itchy? I'm feeling itchy.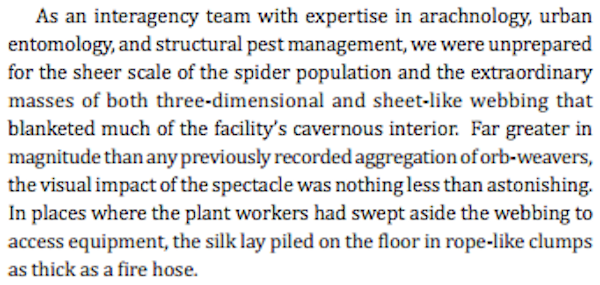 I am so glad I gave up on science long before getting a degree to do this. 
(via Entomological Society of America)
This was so crazy that even people who studied their whole lives to become insect and spider experts got the heebie-jeebies, as you can see from the excerpt from their report above. I repeat, "the silk lay piled on the floor in rope-like clumps as thick as a fire hose." 
These cooperative webs happen sometimes when rainfall and humidity shoot through the roof—because that means that a mega-wave of midges, gnats, mosquitos and flies are about to follow right behind the water, and these guys want to be there to catch that buffet.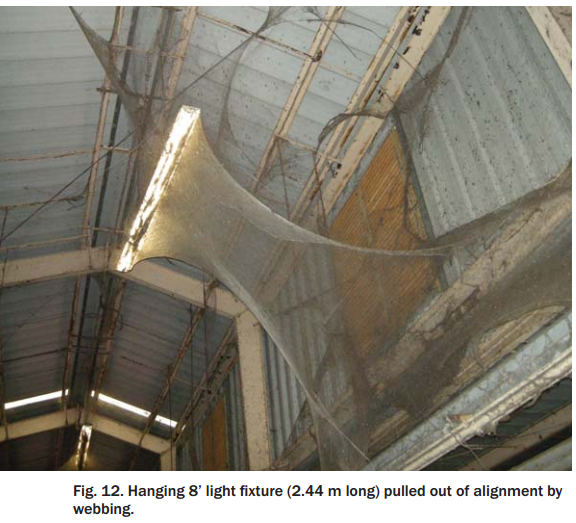 Did I mention that this is a wastewater treatment plant? So, there's a lot of standing water around to breed flies. Just try not to think about the fact that Baltimore's dirty water is cleaned and put back into the environment at a facility run by at least 107 million spiders.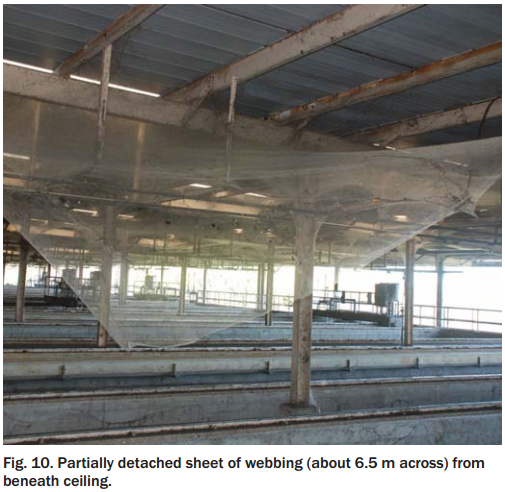 People like to quote "nuke it from orbit" from Aliens when discussing spider infestations—it's probably the most common phrase used online after "nope, nope, nope" when discussing arachnids—but never has it been more appropriate. This warehouse actually looks like the walls of the human colony from that movie after the xenomorphs have moved in and attached their prey to the walls with sticky goo while waiting for the chestbursters to incubate. At the very minimum, this spider problem is going to require one female marine with a flamethrower and anger issues, and one freaked-out Bill Paxton yelling "game over, man, game over!" as he's dragged into a corner by a mass of millions of tiny predators. Not to mention Ripley.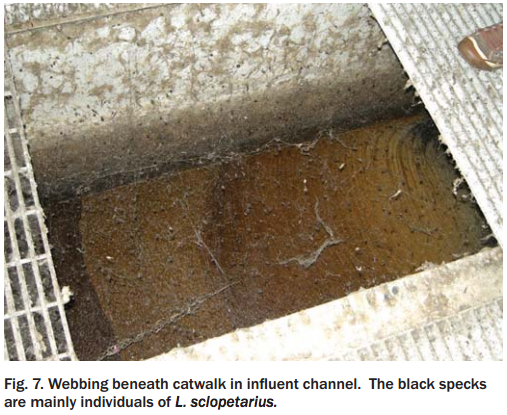 But, of course, Weyland-Yutani will probably want you to bring back a sample, and they'll send an android to make sure they get it.
(by Johnny McNulty)