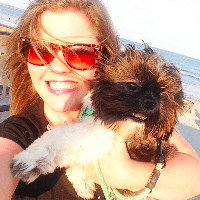 Filed by Missy Baker

|

Aug 12, 2016 @ 12:31pm
The sci-fi thriller Stranger Things is a huge hit on Netflix. Besides being entertaining and spooky as hell, Stranger Things has taught me many valuable life lessons. Warning: Spoilers ahead.
1. Don't chop up your house with an ax.
Obviously you want to hit your wall with an ax, but don't. Even if you think your son is trapped inside the wall, don't. That's not how alternate universes work. Maybe if you opened up a science fiction book instead of your ax cabinet, you'd know that. You'll never ever get your security deposit back. Landlords DGAF about your wall son.