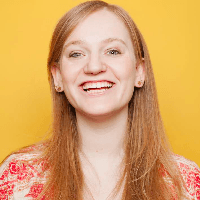 Filed by Orli Matlow

|

Feb 18, 2016 @ 11:10am
Adele hung out with Ellen DeGeneres Thursday morning and talked a lot about crying—crying with her son at Disneyland, and crying after her botched Grammy performance. While she was singing "All I Ask," technical difficulties caused her voice to briefly cut out, and to sound off-key. She explained, "the microphones fell onto the piano strings, which was what the guitar noise was." The brilliant, powerful-voiced Adele almost had it all, but the Grammys left her rolling in the deep.
Adele told Ellen that after the live TV disaster, she "cried pretty much all day," and treated herself to a much-deserved burger and beer.