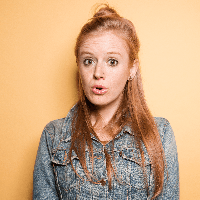 Filed by may wilkerson

|

Sep 28, 2016 @ 7:13pm
If you've spotted a few similarities between Donald Trump and 30 Rock's Jack Doneghy (no offense, Jack!) over the past 18 months, so has Saturday Night Live. The show has decided to bring in Alec Baldwin to play Trump this season. Because not just anyone can play a bigoted, egomaniacal Oompa Loompa. That takes range.
Baldwin (who has hosted SNL a whopping 16 times) will play the Republican Presidential candidate across from Kate McKinnon, SNL's resident Hillary Clinton. Not only that, but this new promo for the season premier on October 1st promises a debate between the two.