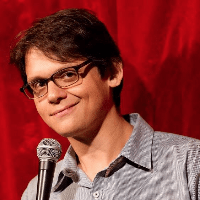 Filed by Matt Nedostup

|

Nov 21, 2016 @ 2:16pm
In Seattle last week, the Q13 News This Morning team were trying to play a drawing game with a big touch screen in a classic example of morning show antics—until anchor Kaci Aitchison's attempt to draw a cannon went slightly awry. After just two strokes, her creation looked less like a cannon, and more like an organic flesh cannon. The kind that shoots pee. From a man.
What could have been an ordinary news blooper was elevated by the fact that Q13's touchscreen software didn't have an erase feature. Aitchison was forced to live with the penis she had wrought, and her co-anchors couldn't get enough of it. They were laughing their heads off like a bunch of middle-schoolers.
So were we.