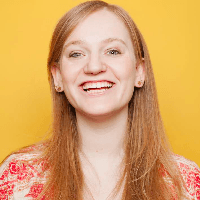 Filed by Orli Matlow

|

May 22, 2016 @ 10:45am
Beloved SNL alum Andy Samberg returned home to Studio 8H on May 21 to share a sexy, sordid song about doin' it like Seal Team 69. As his alter ego Conner4Real (from his upcoming movie Popstar: Never Stop Stopping), Samberg's new hit single 'Finest Girl' features Vanessa Bayer and her very specific fetish. Together, the two get real (Abotta)bad in one of the weirdest sexual metaphors to ever be turned into music. You will think about this the next time you get a booty call, aka actionable intelligence to go get bin Laden. Sometimes sexy time is a patriotic duty.