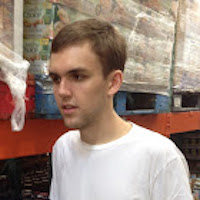 Filed by Bijan Samareh

|

Oct 16, 2015 @ 4:20pm
Ann Coulter was shut down by the hosts of The View for her views on immigration this morning. After discussing her support for Trump, she was asked by Ana Navarro (herself a Nicaraguan immigrant) what her book title, Adios, America: The Left's Plan to Turn Our Country Into a Third World Hellhole, means. Coulter then started giving her textbook spiel about how immigrant "maids" from "backwards cultures" are ruining America, and the conversation quickly devolved into a pretty typical View takedown, in which a lot of people yell over each other. The hosts questioned Coulter about her lineage, Raven told Coulter she should be nicer, Coulter fired back by calling out Raven on her "Watermelon-Andrea" comments from last week, etc. It's hard to summarize, since there were a lot of people talking at once, so just take a look (starts around 4:20).