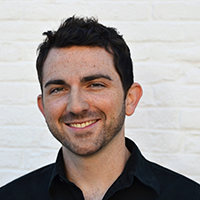 Filed by Chip Dwyer

|

Sep 25, 2015 @ 2:35pm
Michael Turnbull got a little creative with his bio during Wednesday's Australian premiere of The Bachelorette. Turnbull is a retired soccer player who played goalie for the Melbourne Victory. He mentioned some fond memories from his career:
The highlight of my career was playing for Australia and the Socceroos and also the Sydney Olympic Games in 2000.
This story led to a little fact-checking on the Internet. Viewers of The Bachelorette are a ravenous and relentless bunch; devouring the guilty pleasure of the show while they simultaneously tweet every second of the broadcast. And they took issue with Michael's claims, specifically that he ever played for the Socceroos or had playing time during the Olympics. His statements then drew attention from Socceroos fans too: