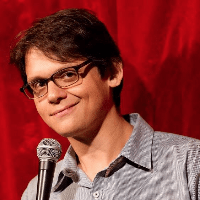 Filed by Matt Nedostup

|

Sep 01, 2015 @ 10:17am
BBC presenter Steve Backshall proved just how thirsty he was to see a whale.
Steve Backshall was conducting an interview with whale expert Doris Welch off Monterey, California, when his greatest dream came true. A majestic blue whale was spotted by the BBC's nearby helicopter. It was actually the first time one was ever caught on live TV. As with any whale watching expedition, Backshall hadn't expected to actually see anything, so naturally, he was excited. So excited, in fact, that he totally lost his cool and abandoned the interview.