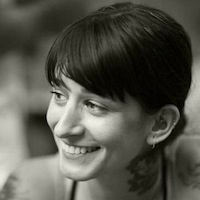 Filed by Jessie Dean Altman

|

Feb 12, 2017 @ 9:11pm
Last night were the 59th annual Grammy Awards, where Beyoncé was officially crowned queen of everything. She was stunning, from her performance to her acceptance speech for the Grammy for best contemporary album for Lemonade. She performed while pregnant, wore the crown of a sun goddess, and trusted a chair more than most people trust their parents.
Here's what people on Twitter had to say about Beyoncé at the Grammys.
https://twitter.com/SchummerMegan/status/830978573892722689
If Beyoncé messed up she would just alter the space time continuum and WE would start over not her.

— Kevín (@KevOnStage) February 13, 2017
chance the rapper: i want to thank god

beyoncé: you're welcome

— Chris Melberger (@chrismelberger) February 13, 2017
Beyoncé Grammy performance, Day #3:

Morale is running low. Hopefully, we will make it through the winter.#GRAMMYs

— Jake Vig (@Jake_Vig) February 13, 2017
Listen to this #Beyonce speech and memorize it so you have something important to say at holiday dinners. #GRAMMYs

— Abbi Crutchfield (@curlycomedy) February 13, 2017
*hands dermatologist a laminated image of beyonce's cleavage* how do i get the skin on my face to look like this

— no (@miskeencore) February 13, 2017
Is this... is this Beyoncé launching her official religion? Because I accept it.

— Drew Schnoebelen (@Dschnoeb) February 13, 2017
Y'all keep tweeting about the #GRAMMYs but I thought they ended after Beyoncé's performance

— Slick Zick The Ruler (@Z1ckmund) February 13, 2017