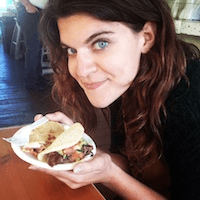 Filed by Kelsey Solywoda

|

Mar 29, 2017 @ 12:26pm
Ready to feel old? Buffy the Vampire Slayer has been around for two whole decades. And on this, the 20-year anniversary of the series premiere, the cast of Buffy reunited for a fancy photo shoot and interview with Entertainment Weekly. It was their first joint interview in over a decade.
"For the most part, this is like a high school reunion but much worse because they all still look really great. I was hoping some of them would puff out a bit," director Joss Whedon said of the reunion. "But that did not take place."
He's not kidding. Truly, the cast looks so good, we're pretty sure they're actually immortal.
When they weren't posing for badass photos of pretty people, the cast of Buffy the Vampire Slayer reminisced about their days on set and talked about why the series became so popular.
"It's the ultimate metaphor: horrors of adolescence manifesting through these actual monsters," star Sarah Michelle Gellar said of the show.
"When you're going through a really horrible part of your life, like your teenage years, you feel alone. And Buffy was a way to tell the audience you're not alone," her co-star David Boreanaz, who played Angel, added.
So, wait. They're not going to announce a Buffy sequel series? No! Wait, this reunion can't be all we get! Buffy, come back!