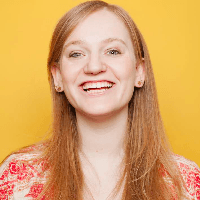 Filed by Orli Matlow

|

Sep 22, 2015 @ 11:15am
Carly Fiorina is on fire this week, having killed it in the second Republican Debate to surge to number two for the nomination, right behind Donald Trump. Fiorina loves animals: at the debate she said she'd have her Secret Service code name be Secretariat, presumably after her favorite plot arc on Bojack Horseman. She has two dogs, named Max and Snickers, demonstrating her true Americanness by naming a pet after a chocolate bar.
Jimmy Fallon managed to convince her to share one of the songs she sings to the dogs, to the tune of "Rock Around the Clock": Music by Bill Haley & His Comets, lyrics by Carly Fiorina, written from the perspective of Snickers.