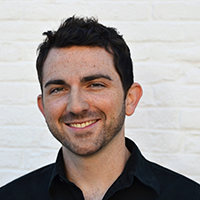 Filed by Chip Dwyer

|

Feb 23, 2016 @ 3:45pm
Casey Affleck recently went on The Late Show to promote his new movie, Triple 9, and he was less than pleased when Stephen Colbert decided to start their interview by making fun of his appearance. Colbert went after Affleck's new look right away and just couldn't seem to stop. The tension in their conversation was obvious, and it was as thick and messy as Affleck's hair and beard:
Two things are now for certain: Casey Affleck's only sibling is Ben, and he and Colbert are now mortal enemies.