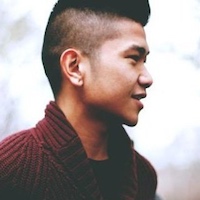 Filed by Keith Estiler

|

Mar 11, 2016 @ 10:29am
The once star of Dog Whisperer with Cesar Millan is under investigation for possible animal cruelty, reports The Wrap. L.A. County Animal Control told TMZ that they received angry calls from people who complained about an episode of Cesar's Nat Geo WILD TV show, Cesar 911. The episode featured a dog allegedly "attacking and injuring a pig during a training session."
In the segment, Millan wanted to see if a French bulldog named Simon, who had killed two of his owner's pet pigs, could interact better with swine in a new habitat. According to The Huffington Post, "once the host (Millan) took Simon off his leash, however, the dog lunged at one of the pigs and bit off a chunk of its ear."