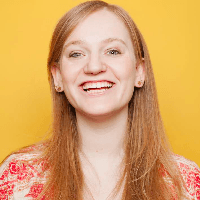 Filed by Orli Matlow

|

Oct 12, 2015 @ 2:50pm
His name is Chris Pratt. He is ubiquitous. Pratt was a regular for seven seasons on NBC's Parks and Recreation, as well as the star of two big-ass action franchises, Guardians of the Galaxy and Jurassic World. He is an astonishingly handsome and charming dude, and is very, very famous.
Frolicking about New York City on Billy on the Street, Chris and Billy managed to run into the only people in the world who have not yet been enchanted by Pratt or any of his properties. This isn't some niche figure like Chris Evans, "Liam," Josh Duhamel, or whoever else these clueless New Yorkers think he is. It's Chris Pratt! Watch the clip to celebrate his cuteness, and to yell at these people for wasting their opportunity to meet Chris Pratt.