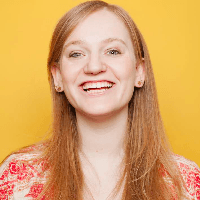 Filed by Orli Matlow

|

Sep 08, 2015 @ 3:50pm
So. Many. Bros.
The Late Show with Stephen Colbert premieres tonight, and as if he hadn't already hosted a late night show for 9 years, his fellow television hosts offered him some advice. You don't realize how many dudes there are in late night until you see them all one after the other in front of a crisp white background.
Trevor Noah, John Oliver, Larry Wilmore, Seth Meyers, Jimmy Kimmel, Conan O'Brien, Bill Maher, and James Corden offer him pearls of wisdom, and show us just how many late night shows there actually are. Stubbly masculine faces after stubbly masculine face pops up. 2 Jimmys, a John, a James and a Stephen — the late night landscape sounds like your dad's groomsmen! Anyway, congrats Stephen, you fit right in.