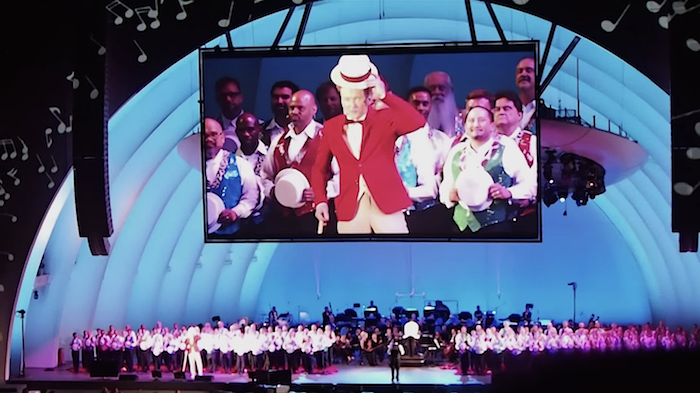 Sorry, Coco, the mob has spoken.
Arguing about if/when The Simpsons hit its peak has been a national pasttime since at least 15 years ago, when the show turned 10. One of the most common opinions, however, is that the show's high-water mark came early on (even if you think it stayed good overall), during Conan O'Brien's stint as a writer and producer from 1991-1993. Of all his creations (which include the Sea Captain character and Jub-Jub the iguana), however, he has said that the Music Man-inspired episode "Marge vs the Monorail" is his favorite. As he explained this weekend at the live Simpsons celebration, "Simpsons Take The Bowl," however, the episode has also been a source of constant torture: 21 years of constant requests for him to perform "The Monorail Song," a request to which he and the Los Angeles Gay Men's Choir finally caved on Friday night.
Watch more live performances and reenactments from "Simpsons Take The Bowl," including songs from Matt Groening, Nancy Cartwright, Yeardley Smith, Hank Azaria, and Weird Al.
(by Johnny McNulty)