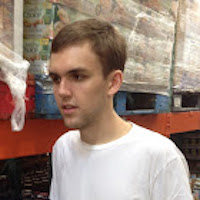 Filed by Bijan Samareh

|

Aug 07, 2015 @ 1:47pm
Get ready to feel old.
Just when you thought you couldn't get enough Daily Show nostalgia, Digg had to go and do this. It shows the first appearances (or first available appearances) of all the Daily Show correspondents, followed by clips from their later works. It'll surprise you on many counts. You'll be amazed at how young some of the hosts look, and how easy it is to forget that some pretty famous people used to work for Stewart (I, for one, totally forgot about Olivia Munn and Demetri Martin). Check it out below, and prepare yourself to ruminate on age and the fleeting nature of time.