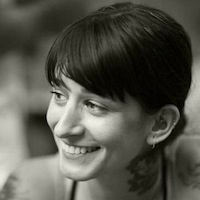 Filed by Jessie Dean Altman

|

Nov 29, 2016 @ 8:25am
President-elect Donald Trump went on another Twitter rant on Sunday, boldly proclaiming that he would have won the popular vote as well as the electoral vote, were it not for the "millions of people who voted illegally" (???). This entirely unfounded assertion led to Trevor Noah calling Trump a "sore winner" on Monday night's Daily Show.
Trump is upset that Jill Stein has called for a recount in Michigan, Wisconsin, and Pennsylvania—states where Trump beat Clinton by a narrow margin. Of course, if there were millions of illegal votes cast, it makes sense that the president would want to make sure of it, but that no longer concerns Trump, apparently. Millions of illegal votes? Fine. A RECOUNT? NO GODDAMN WAY.