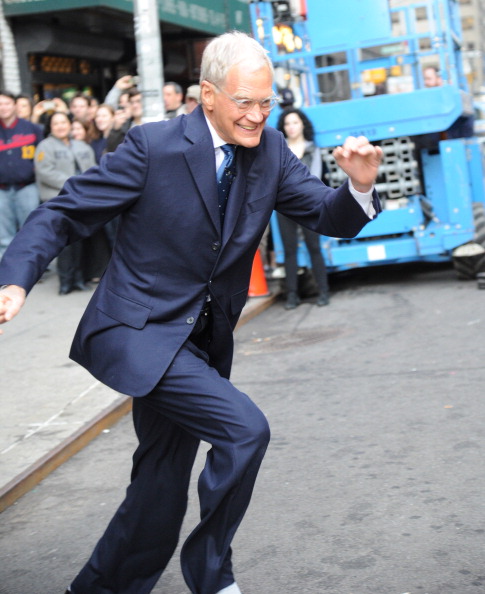 Dave, taking off. (Getty)
David Letterman announced today that he's calling it quits after 30 years behind the late night desk. He's going to step down in 2015, and while he's not exactly going out on top, he should always be remembered as the guy who redefined what late night comedy could be, and for paving the way for every snarky white guy that followed him.
Dave and CBS were scooped on their big announcement by Late Show guest, former REM bassist Mike Mills, who sent out the following tweet this afternoon.