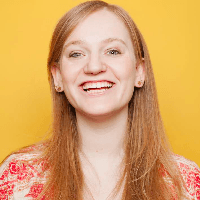 Filed by Orli Matlow

|

May 27, 2016 @ 8:41am
Attention everyone who dreamed of seeing Ross rap: Today's your lucky day! On Thursday night's Late Late Show, David Schwimmer was there for you, spitting sick rhymes. James Corden shot first, taking on Schwimmer's Kardashian kredentials, rapping, "You played Robert that was a great combo, but you were so white you should have probably played the Bronco."
MC Schwimz was quick to show his nasty side, like Season Four Ross (The One With All the Rugby, anyone?), going straight for Corden's gut with some rhymes about weight. Things take a turn when the Pitch Perfect Rebel Wilson enters the arena, and shit gets real. Get ready to see Ross as mean as a Chandler.