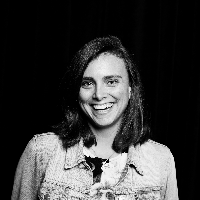 Filed by Catherine LeClair

|

Feb 09, 2017 @ 10:17pm
On Wednesday, Netflix aired a 35-second date announcement trailer for a new series, Dear White People. The 10-episode comedy, which takes place on a fictional Ivy League campus where frat bros have a black face party, is based off a successful 2014 indie film of the same title, Huffington Post reports. The series will be the latest addition in a trend toward shows that tackle serious issues in a dramedy tone, like MTV's Sweet/Vicious which features two female college students who are vigilantes against sexual assault at night. Or Lifetime's Mary Kills People, which is about a woman who performs assisted suicide as her side hustle.
Somehow, white people took issue with the show, calling it racist and anti-white (hmm maybe that's because they are racist and anti-black?), and since the trailer's release yesterday, the trolls have been pretty persistent in attempting to make a Netflix ban happen. While trolls, especially those of the Trump supporting, alt-right variety, are usually best ignored, sometimes it feels good to stand up against racist jerks and serve them some justice. And that's exactly what some beautiful stranger(s) out there did.
Here is our offender. He is the kind of person who has proudly photoshopped Pepe, a white supremacist symbol, into his Twitter avatar:
Literally what is white genocide. But he got what he deserved, friends:
Now that is some vigilante justice against stupid white people. True hell is getting spammed with email you don't understand that you never signed up for. And also being that dumb. But our heroes weren't done yet. Because they also did this:
Honestly it's funny to me that this guy decided to share all of the ways he was being "bullied" with all his followers. He could have just kept that to himself. Now, I could share more things that Baked Alaska posted about Dear White People, but they'll just make you angry and sad. All you really need to know is that unfortunately, the people who could benefit from watching this series the most are already boycotting it. You can watch the trailer for the show here: