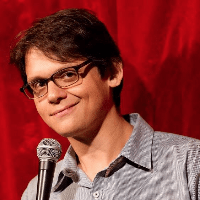 Filed by Matt Nedostup

|

Oct 13, 2015 @ 6:55pm
Back in February, Saturday Night Live aired its 40th anniversary special, an extravaganza featuring a reunion of dozens of former cast members and guests. Two highlights were the appearance of the famously reclusive Eddie Murphy, and a star-studded edition of the much-beloved Celebrity Jeopardy sketch. But many people were puzzled when the sketch featured a "Bill Cosby" appearance played by Kenan Thompson instead of Murphy, whose Cosby impression was a staple of SNL during the 80s.