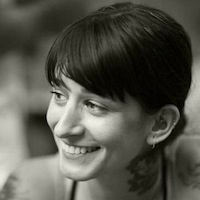 Filed by Jessie Dean Altman

|

Feb 22, 2017 @ 11:27am
On Wednesday, pop singer Demi Lovato was a guest on Ellen DeGeneres' show, where they played "Su'Move It, Move It" (the same game she played with Jennifer Aniston). In the game, players put on giant inflatable sumo wrestler suits and try to act out things like yoga, cheerleading, weightlifting, and so on. Of course, it's not as easy to use your body for charades when you're encased in a big bulky circle.
Ellen sure loves the hell out of these sumo wrestler suits. Demi Lovato, it seems, maybe not so much.