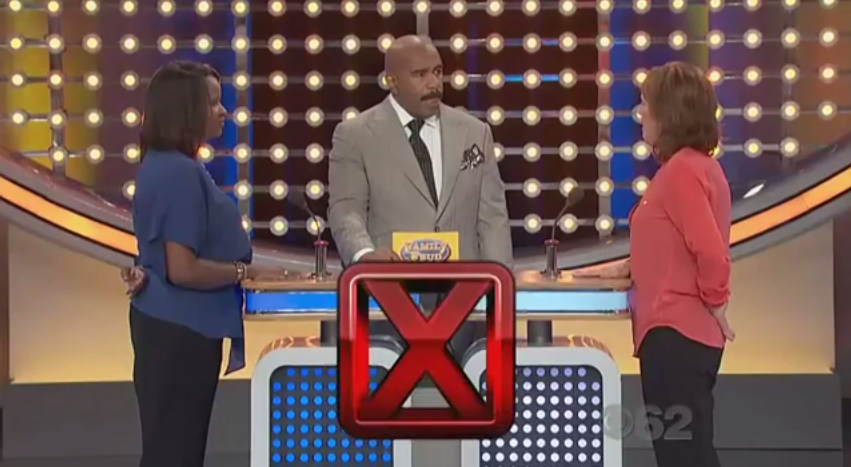 The number one reason never to go on a nationally televised game show with your wife. 
Here's a small piece of advice that you do not need to accept, but which I wholeheartedly advise you to consider: if you're going to go onto a nationally syndicated game show with your spouse, set some ground rules first. For example, a really good one might be: At no time should either of us make disparaging comments about the quality of one another's genitalia. In fact, I think that one maybe should be mandatory.
The thing is, you both have to abide by these rules, even if you get a really juicy question like "If you could change one part of your husband's body, what would it be?" If only these two Family Feud contestants had followed this advice:  
Ugh! Oh, man! My heart goes out to this poor husband here. He's trying his best to laugh it off, but you can tell that his soul has just been hollowed out in front of a live studio audience. When he was picking out that happy face tie for the show, he could not have had any idea how ironically sad it would become.
I'm sure he must have burnt it by now.
(by Dennis DiClaudio)